| | |
| --- | --- |
| Posted on July 19, 2019 at 7:55 AM | |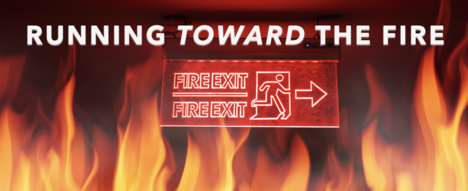 "They need your help."  I took off; running toward the area of the person in crisis.  Nothing serious.  But they don't call unless they feel they truly need my help.  Within 20 minutes, the learner had completed all tasks and transitioned back to where she was supposed to be.
I receive compliments daily at this contract.  Unheard of, right?! They talk about how I am the only behavior analyst they have worked with that goes running toward the "fire."  Isn't that what we are supposed to do?  We are there to help and assist.  I know I can't be at every "fire" and I train the staff to proactively and appropriately handle crisis situations, but to not be involved with your cases?!  How do you rectify that with our ethics and compliance code?  And your own integrity?
Isn't it our obligation to make the lives of the people we work with "easier?"  Model, demonstration, feedback.  If you aren't there or run from the fire, how can you ever show staff what's needed?  If you can't assist, is this the right position for you?  Do you need more training?
This one really hit home for me.  As a whole, I feel like there is a movement toward continuous improvement. But there is still complacency.  This makes us look bad.  We have to contend with inaccurate portrayals of our field.  And then, add on top of it, lack of support for the staff.  
Do you run toward the fire or away from it?  Let us know your story below.
Categories: None